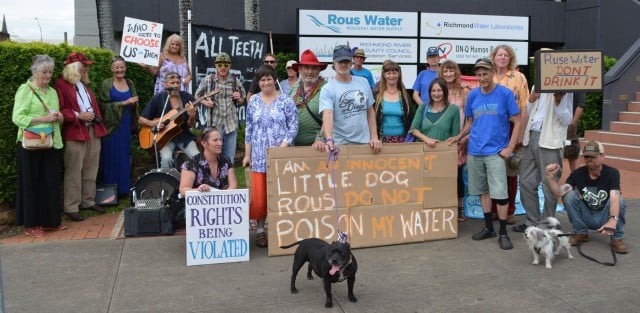 Lismore-based anti-fluoride activists are preparing a federal court challenge that they hope will 'cripple the fluoride industry in Australia'.
But in the meantime, they are having a party on Saturday night to raise further funds for their cause.
Fluoride activist Al Oshlack said the money had already been raised to fund the legal challenge, but more was needed to keep the anti-fluoride movement operating out of their new office space in Lismore.
Mr Oshlack said the Fluoride Free Northern Rivers group had been corresponding with the Therapeutic Goods Administration which had denied that registering fluoride was its concern.
'Our challenge is that fluoride, which they claim is good for us, is not registered with the TGA nor does it have an exemption,' he said........................