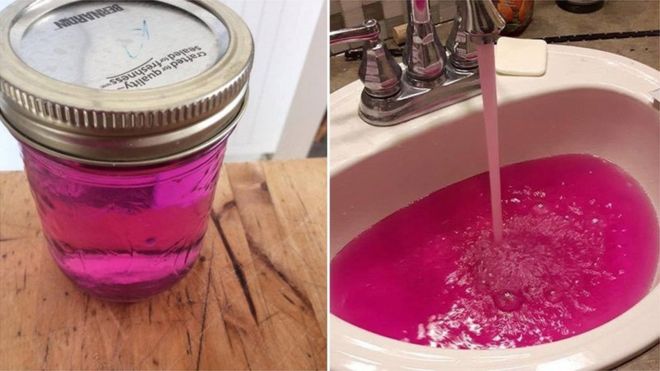 A Canadian town has apologised after a water treatment plan turned the water supply pink.
Residents of Onoway, Alberta, complained to the town office when taps began running pink water on Monday.
In a statement, Mayor Dale Krasnow said there was no public health risk but the town "could have done a better job communicating what was going on".
The mayor said it was the unfortunate side-effect of a common water-treatment chemical, potassium permanganate.
The chemical is commonly used to remove iron and hydrogen sulphide from water, and the town office said it got into the reservoir when a valve malfunctioned during "normal line flushing and filter backwashing".
"The reservoir was drained, however some of the chemical still made it into the distribution system.........
Could have been fluoride.