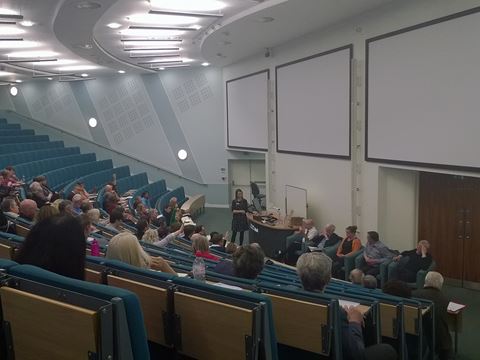 Members of the public were invited to ask questions about the science and ethics of water fluoridation to a panel of scientists, politicians and health professionals, in a free event for Hull Science Festival.
The 'Water Fluoridation Conversation' was the first of a new format for our public events, designed to enable two-way conversations between scientists and the public on everyday issues with a link to chemistry.
Hull is one of the worst areas in the UK for dental health, and Hull City Council is currently exploring a scheme to fluoridate the city's water supply. Fluoridating public water supplies has been shown to have a hugely positive impact on dental health in other areas of the country, but the process is not without opposition, and many local residents have concerns about the plans.