Research raises new questions about whether fluoridation's benefits outweigh its risks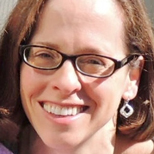 November 17, 2017 — If you're like many Americans, you drink fluoridated water without questioning its safety or efficacy. For decades municipalities have been adding fluoride to water supplies to reduce the incidence of tooth decay at the advice of numerous highly credentialed entities, including the World Health Organization, the U.S. Public Health Service, the American Dental Association and the American Academy of Pediatrics.
But in late 2016, a coalition of activist groups — Food and Water Watch, The American Academy of Environmental Medicine, Fluoride Action Network, the International Academy of Oral Medicine and Toxicology, the Organic Consumers Association, and Moms Against Fluoridation — together with private citizens from around the United States petitioned the U.S. Environmental Protection Agency (EPA) to ban the addition of fluoride to water supplies, citing research pointing to health risks linked to exposure to fluoride.
What exactly are the benefits of fluoridating municipal water supplies? What are the risks? And how does a conscientious society balance the two? These questions are finding new urgency as a growing body of research calls into question its safety.....................