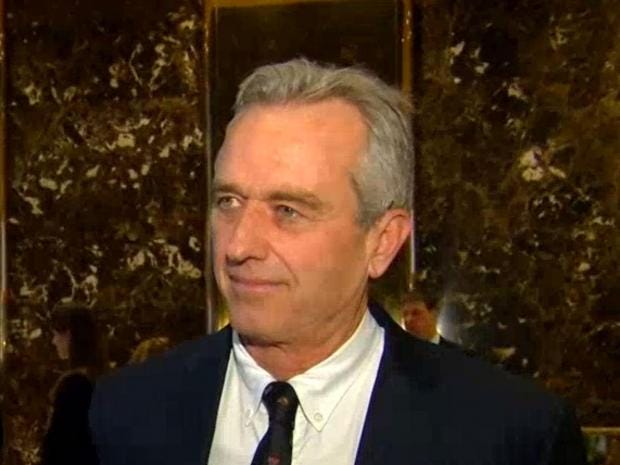 Both Mr Kennedy and Mr Trump share a belief that vaccines can lead to autism
Donald Trump has appointed Robert Kennedy Jr, a prominent vaccine conspiracy theorist, to chair a commission on "vaccination safety and scientific integrity".
Mr Kennedy accepted the request at Trump Tower where they talked about vaccines and immunisations, according to the President-elect's press secretary Sean Spicer. Both men share a belief that there is a link between vaccines and autism. The theory has been repeatedly debunked and the Center for Disease Control said on its website that there not "any link" to the neurodevelopmental disorder. "President Trump has some doubts about the current vaccine policies and he has questions about it," said Mr Kennedy. "He says his opinion doesn't matter, but science does matter. And we ought to be reading the science, and we ought to be debating the science."
The President-elect tweeted about the supposed link as early as 2012, around the same time he claimed on social media that climate change was a hoax invented by the Chinese.
Fluoridation perhaps afterwards?