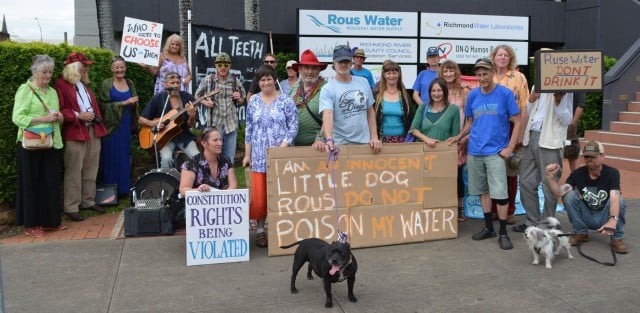 A Rous Water delegate has been refused access to information about Richmond Valley Council's fluoridation program after being accused of bringing the council into disrepute.
Cr Vanessa Ekins told Echonetdaily recently that RVC had been forced to suspend its fluoridation program more than ten times.
She then received a letter from RVC general manager John Walker saying that she had brought the council into disrepute with her claims, and Cr Ekins clarified that the fluoridation of water in Richmond Valley was suspended just twice in the past two years.
Prior to that however, that council was forced to suspend fluoridation on ten or more occasions between 2009 and 2011 according to information from a Freedom of Information request.
'The GM of Richmond Valley said they had suspended fluoride only twice in the past two years but combined with the other figures it shows that they have requested suspensions in the last five years on over a dozen occasions,' she said.
'That shows we are dealing with unreliable technology,' she said...................