Jimmy Wray obituary
Scottish Labour MP who fought off Militant Tendency in its bid to take hold of the Glasgow Provan constituency
Brian Wilson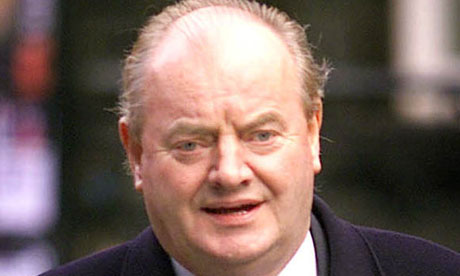 Jimmy Wray, who has died at 78, emerged from the colourful tapestry of Glasgow politics to become a Labour MP between 1987 and 2005. A man of the left, Wray was also a lifelong entrepreneur and close friend of the boxing fraternity. One of his signal contributions was to eclipse the bid by the Militant Tendency to gain the parliamentary foothold in Scotland to which it aspired. Militant had long targeted the seat of Glasgow Provan, which included the huge Easterhouse estate, in anticipation of Hugh Brown retiring as MP.
When the selection contest arose in 1985, it was widely expected that the Militant candidate, Jim Cameron, would be selected to succeed him. However Militant had reckoned without Wray's organisational skills, honed over two bruising decades as a Glasgow councillor. He prevailed by one vote and Militant were soon out of the Labour party.
However, his longest-running political campaign was against fluoridation of the public water supply, a cause that he pursued with great tenacity both as a councillor and then at Westminster. Wray believed that fluoridation amounted to mass medication without the consent of the people and questioned the dental heath benefits attributed to it.
He promoted the case pursued in the name of Catherine McColl, a Glasgow grandmother who went to the court of session in order to challenge the right of Strathclyde regional council to introduce fluoride into the water supply. It was at the time the longest hearing in Scottish legal history and
Lord Jauncey's eventual ruling in 1983
was in McColl's favour.
At Westminster, Wray used his long experience of the subject to resist efforts by the Labour government to reduce local authorities' discretion to prevent fluoridation. He claimed that inner London, which never had fluoride in its water supply, had the best dental health record in the country while attributing the abysmal dental statistics in his own constituency to poverty rather than the absence of fluoride...